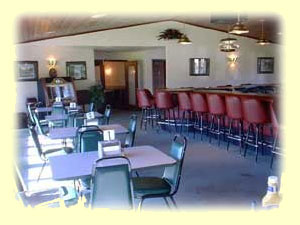 Bar & Kitchen
Nicolet Country Club has a tasty menu with many items to choose from. We serve broasted chicken, pizza, burgers, wraps, sandwiches and a variety of appetizers. We also have our Friday Fish Fry and are open daily.
Our Friday Fish Fry offers quality fillets of perch, haddock, walleye and shrimp.  Come on in and enjoy the atmosphere with friends and family.
HOURS:
(Memorial Day to Labor Day):
Sunday thru Wednesday – 11:00 am to 7:00 pm during season
Thursday thru Saturday – 11:00 am to 8:00 pm during season
(Hours may vary during Spring & Fall.)
Please call us at 715-674-4780 for current hours.
MENU:
We have a new menu that  includes salads, wraps, Friday Fish Fries and more. Click below to download the new menu.
Summer Menu